2015 has been a banner year for me creatively, professionally, and personally. So in the spirit of the winter holidays, I thought it a good time to "give back" and share my success with others. And, more importantly, highlight some of the best books that I read this year. The Twelve Days of Indie-Mas will feature twelve independently published books/series that spoke to me this year, and ones that I think should be added to your holiday gift list. These are listed in no particular order of greatness, because I loved them all.
On the sixth day of Indie-Mas, my author gave to me…
A soul-eating demon named Meda
A body-switching princess named Alyrra
A library apprentice named Vhalla
A marshall named Thierry
A mori named Sara
and…
---
Mages named Tarik and Hayli
The Madness Method came to me as a recommendation from one of my beta readers and it was one of the first indie books that I read last year that blew my fucking mind. When Jen offered to let me read the second book in the series early, I jumped at the chance. Now I'm sad and waiting for the next book…
Why I loved it
We start with two different perspectives, one from a prince and another from a street rat. Tarik is acting on behalf of his father to infiltrate the rebels within his kingdom, and Hayli's just trying to survive. As the political intrigue unfolds, it just gets better and better and before you know it you're up until 2:30 and screaming…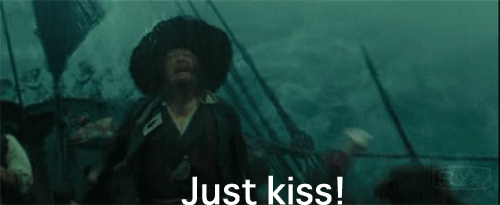 Who would I gift this to?
Young adult epic fantasy lovers. Steam punk fans, too. Just plain lovers of slow burn romance and political intrigue. Everybody.
About the Book
Cavnal has been at peace for nearly a century. Magic, once revered, is now the object of contempt. And anyone unfortunate enough to be born with its powers has been banned from the nobility and pushed to the fringes of society.
All his life, Prince Tarik has known that if the world discovered his secret—that he was born a mage—he would lose everything. But when a wave of violence in the city points back to an underground society of mages, everything changes. Only Tarik has the power to infiltrate their ranks. Only he can learn the truth about a plot that could destroy everything he loves.
But nothing can prepare him for the life of lies he will have to live to win a place in that society. Or for Hayli, a shape-shifter mage who is unlike any girl he has ever met. She might be the one to destroy all his plans…or she may be the only one who can save him from himself.
Together they face a dangerous web of sedition, crime and violent ambition, where nothing is as simple as either of them believed. And what they discover will challenge everything they thought they knew about loyalty and betrayal, love and honor.
Buy it. Buy it now.